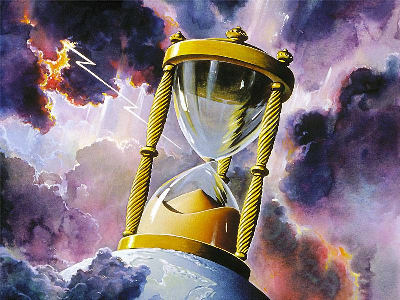 Vrijeme je duljina: jedan trenutak slijedi drugi i to se tako ponavlja u nizu, u linijskom procesu.
Ali događa se horizontalno, na toj razini.
Tik, tak, trenuci prolaze.
No razina ostaje ista.
U trenucima dubine, vi iznenada skliznete dolje, ili ako mi dopustite da koristim druge riječi - vi se spotaknete.
Oba ta pojma su ista, ali vi više niste u horizontalnoj liniji, vi postajete vertikalni.
Okrenuli ste se i iznenada kližete iz linearnog procesa.
Čovjek se počinje bojati jer um postoji samo na horizontalnom planu.
Um se počne bojati.
Kuda idete?
To sliči smrti.
Izgleda kao ludilo.
Samo dvije interpretacije su moguće za um - ili ćete poludjeti ili umrijeti.
Oba scenarija su zastrašujuća, a u neku ruku, oba su istinita.
Vi umirete za um, zato je vaša interpretacija točna - vi umirete za ego.
A na neki način ćete poludjeti jer se krećete izvan uma koji monopolizira zdrav duh, koji misli da je razborito samo ono što je u granicama uma, a ono što nije u tim granicama, nije ni razborito.
Vi prelazite granice, prelazite opasnu liniju i tko zna?
Kad jednom pređete tu liniju, možda se nećete ni vratiti.
Ali kad iskliznete izvan horizontalne linije, nailazite na vječnost.
Vrijeme nestaje.
Jedan čas može biti sličan vječnosti, kao da se vrijeme zaustavilo.
Zaustavlja se cijeli proces egzistencije jer se zaustavlja motivacija.

Rad s Osho tarot simbolima, jedna je od najučikovitijih metoda otkrivanja nesvjesnih (potisnutih) obrazaca, kroz 'razgovor' sa samim sobom...dokazano mojim dugogodišnjim radom kroz vlastito iskustvo i iskustvo ostalih sudionika!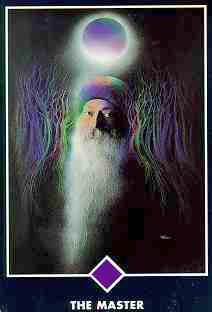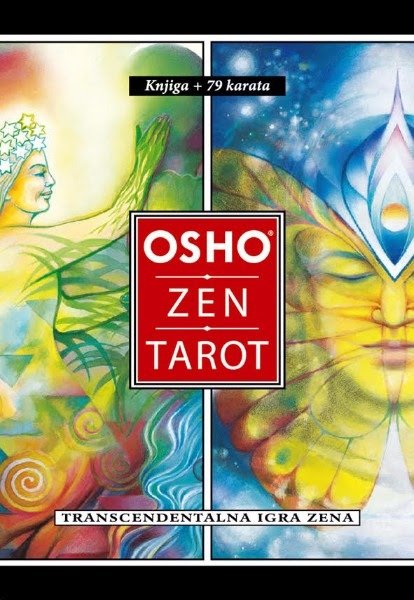 TEČAJ OSHO ZEN TAROTA!
Prijave i info:
Maja Cvjetanović Laboš
 098/953 7245
Grupni i inividaulni tečaj OSHO ZEN TAROTA!
(za one izvan Zagreba, i one koji to žele, također i  putem skype-a!)
https://www.magicus.info/sadrzaj/naslovnica/tecaj-osho-zen-tarota-moja-prica-
 https://www.magicus.info/sadrzaj/naslovnica/nasi-novi-naslovi#.WPXuhV5ZbW8.facebook